SEED-BANK ANALYSIS OF INVASIVE SPECIES IN SOIL OF PROTECTED AREAS
Analyzing deposited seed (seed bank) of invasive species in soil in nature proteted area will be conducted in the representative locations of five protected areas in the of invasive species will be done in Special Nature Reserve "Selevenjske pustare" and "Ludaško jezero", Landscape of Outstanding Qualities "Subotička peščara" and Nature Park "Palić" in Srbia and "Kiskunság" National Park near Kecskemét, in Hungary.
Analyzing deposited seed will be done at the beginning of two vegetation seassons and at the end of first vegetation season. Analize will include invasive plant species, their distribution and quantity in the soil.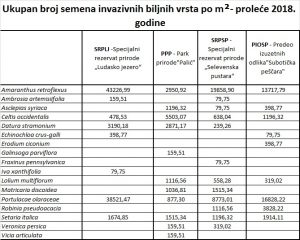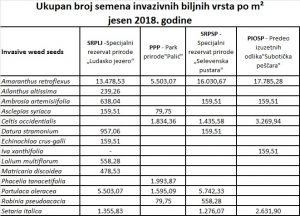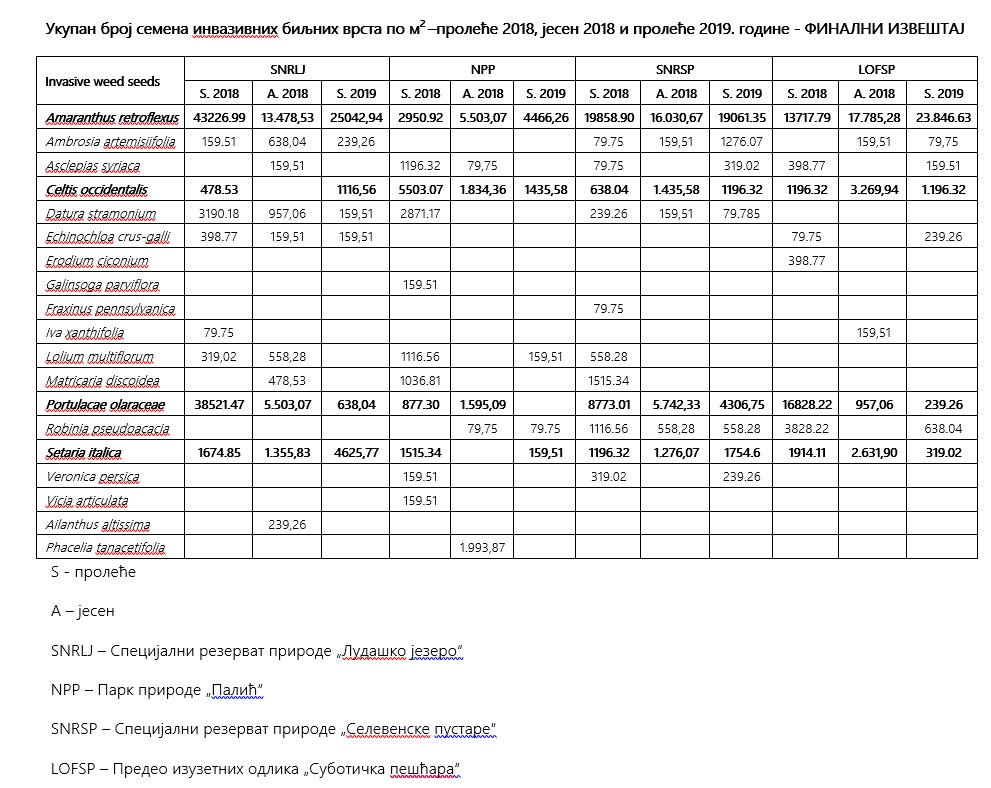 SEED-BANK ANALYSIS OF INVASIVE SPECIES IN SOIL OF PROTECTED AREAS – KECSKEMET (HU)